WITH TREATMENT WE OBTAIN A WEIGHT INCREASE OF OVER 20% COMPARED WITH CONTROL ANIMALS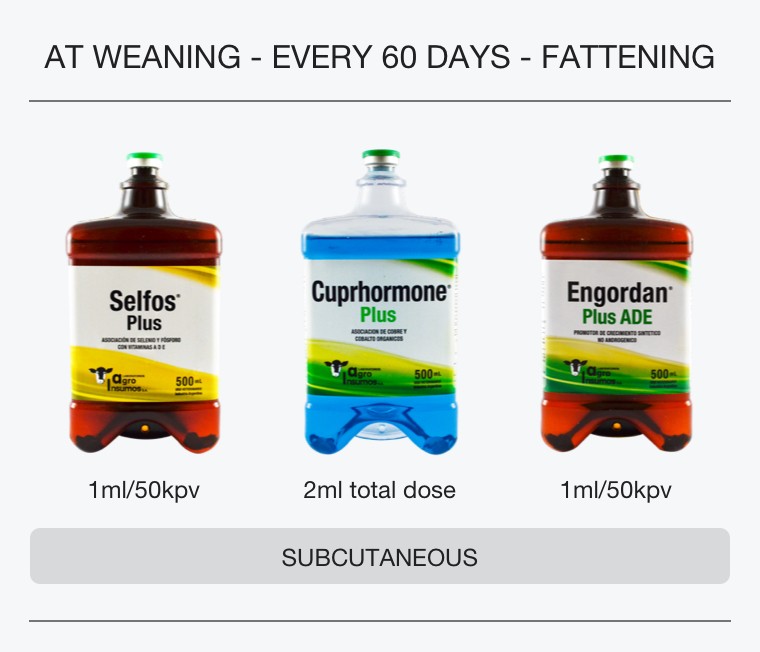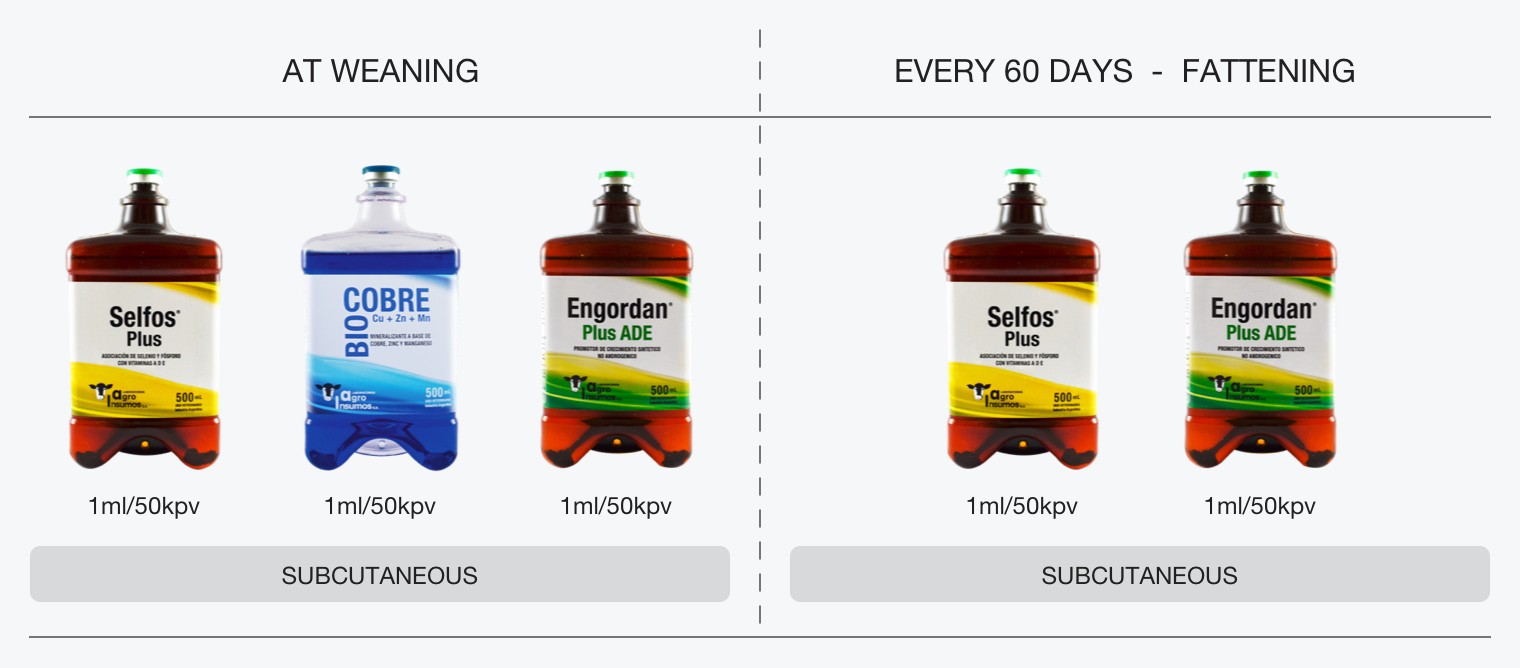 The frequency and the dosage can be modified according to the veterinarian's criteria.

- It strengthens the animal's immune system so that it is less susceptible to disease at this stage of production.

NOTE: Add Engordan Plus ADE every 60 days only in countries where it is allowed. In some countries Cuprhormone Plus is called Cuprho-Plus and Phosformone Plus is called Phosforplus.