ACCELERATION OF FATTENING AND GROWTH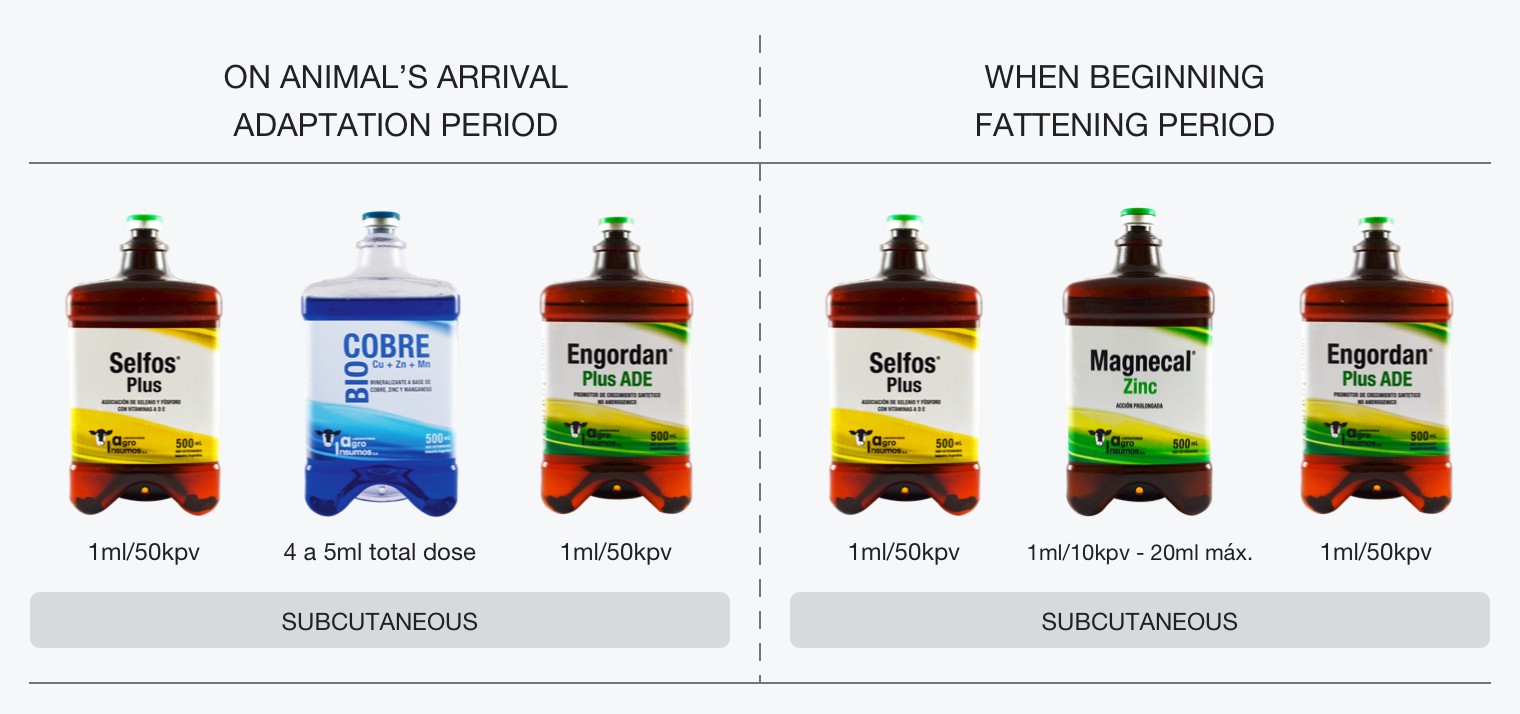 The frequency and the dosage can be modified according to the veterinarian's criteria.

- Overcoming of deficiencies of micro-nutrients which animals have on arrival (parasitosis, watering places, grass, etc).
- Reduction of stress caused by confinement, adaptation and / or change of feeding.
- Improvement in the assimilation of nutrients
- Optimum health levels in treated herd.

NOTE: Add Engordan Plus ADE every 60 days only in countries where it is allowed.