Ceftioforte
SUSPENSION OF CEPHALOSPORIN. BROAD SPECTRUM ANTIBIOTIC - READY TO USE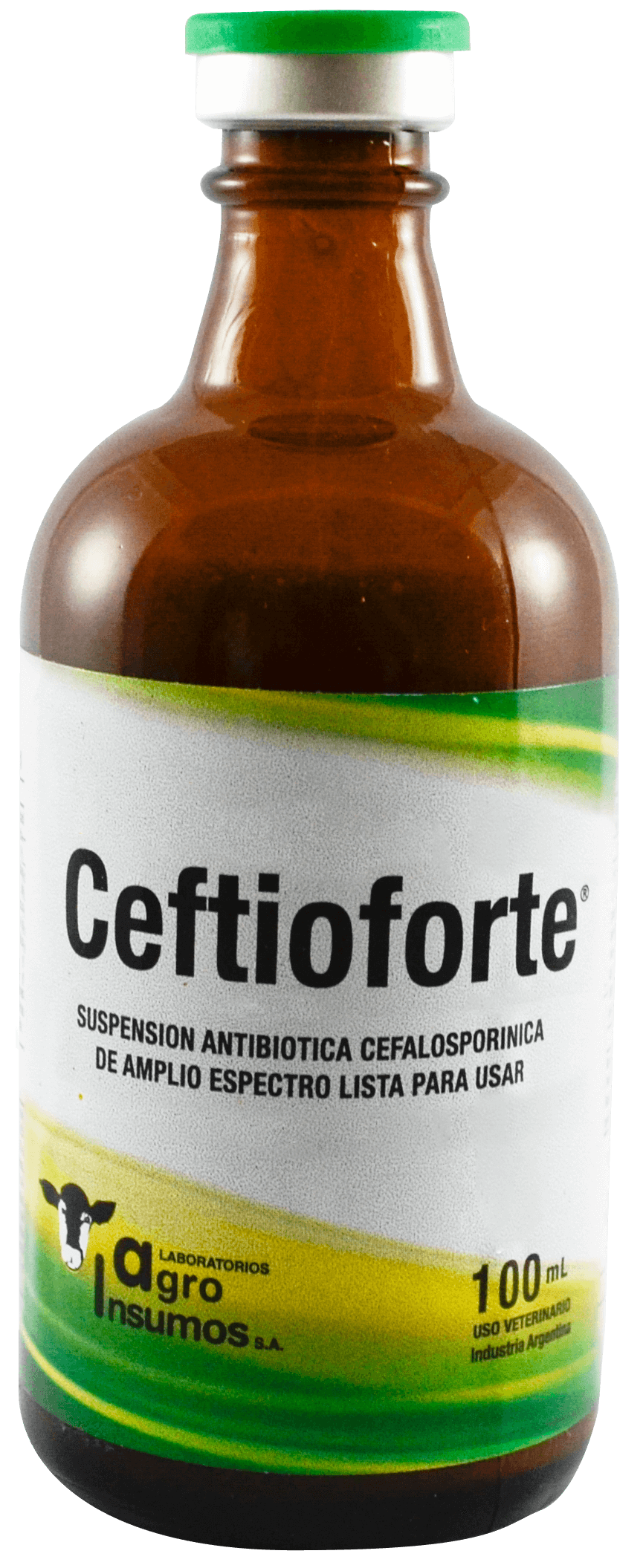 Presentation:
Bottle of 100 ml
Indications
This product is an oily base injectable suspension, with high bio-availability ready to use based on a third generation cephalosporin which is a broad spectrum antibiotic active against Gram positive and Gram negative bacterium including the strains which produce betalactamase.
As with other cephalosporins, Cefioforte Plus is a bactericide antibiotic which inhibits the synthesis of the bacteria cell wall.
Cattle: Treatment and control of respiratory illnesses associated with Pasteurella multocida, Mannheimia haemolytica and Histophilus somni. Foot rot, metritis and other infections which are susceptible to cephalosporins.
Pigs: treatment and control of bacterial pneumonia associated with Actinobacillus pleuro-pneumoniae, Pasteurella multocida and Streptococcus suis type 2.
Sheep and goats: Treatment of respiratory infections (pneumonias) caused by Mannheimia haemolytica, Pasteurella multocida and
Proteus mirabilis.
Dosage and admnistration
Cattle: 1 – 2 ml/50 kg body weight (1 to 2 mg /kg body weight). Intramuscular or subcutaneous.
Pigs: 0.6 – 1 ml/10 kg body weight (3 to 5 mg/kg body weight). Intramuscular.
Sheep and goats: 0.22 – 0.44 ml/10 kg body weight (1.1 – 2.2 mg/kg live weight). Intramuscular.
Apply for 3 consecutive days, 5 days in case of metritis in cattle.
The treatment can be repeated according to the veterinarian's criteria.
Formula
Cefiofur (as hydrochloride)

5.00 g

Formulation agents q.s

100 ml