Iodohormone Oral
DIETARY SUPPLEMENT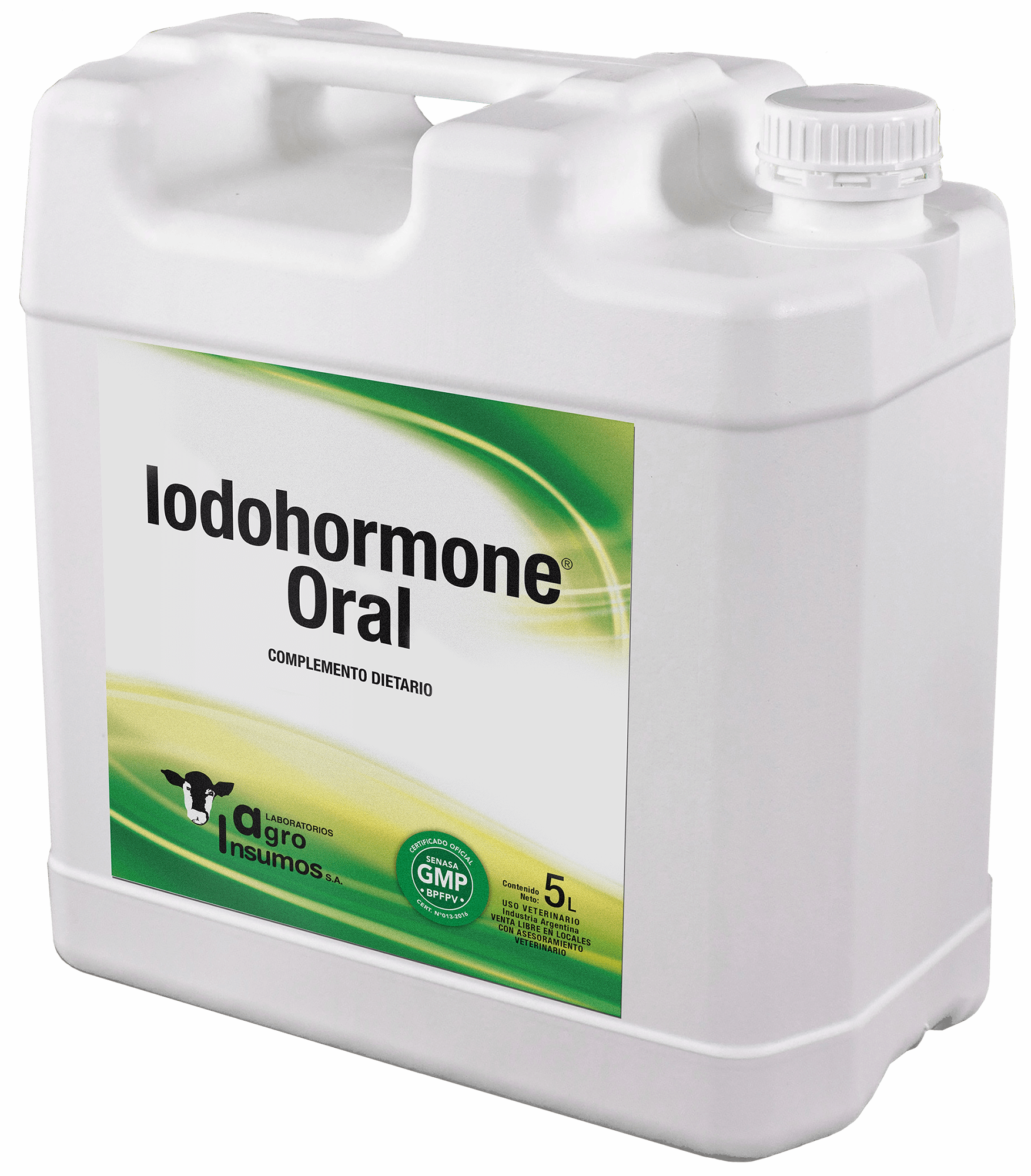 Presentation:
Plastic containers of 1, 2 & 5 liters
Indications
Auxiliary agent in the case of the need to increase the levels of iodine, copper, cobalt, phosphorous and manganese during pregnancy, lactation, growth, fattening, convalescence, pre-delivery and pre-service, pre and post-weaning.
A complement when the pastures are deficient, when soils are impoverished or when there are problems of the digestive tract which prevent the correct assimilation of forage.
Dietary complement to prevent a deficiency of iodine, copper, cobalt, phosphorous, and manganese.
Dosage and admnistration
Horses, cattle, pigs, sheep and goats.
The administration is exclusively by oral via. Administer together with drinking water.
Formula
Metal iodine

0.20 g

Potassium iodide*

0.40 g

Copper sulfate pentahydrate**

0.943 g

Choline chloride***

0.30 g

Sodium glycerophosphate

1.00 g

Manganese sulfate****

0.65 g

Formulation Agents q.s.

100 ml
* Equivalent to 0.3057 gm of iodine
** Equivalent to 0.240 gm of Copper
*** Equivalent to 0.136 gm of Cobalt
**** Equivalent to 0.237 gm of Manganese