Cuprhormone Plus
COPPER AND COBALT ASSOCIATION OF VERY HIGH BIOAVAILABILITY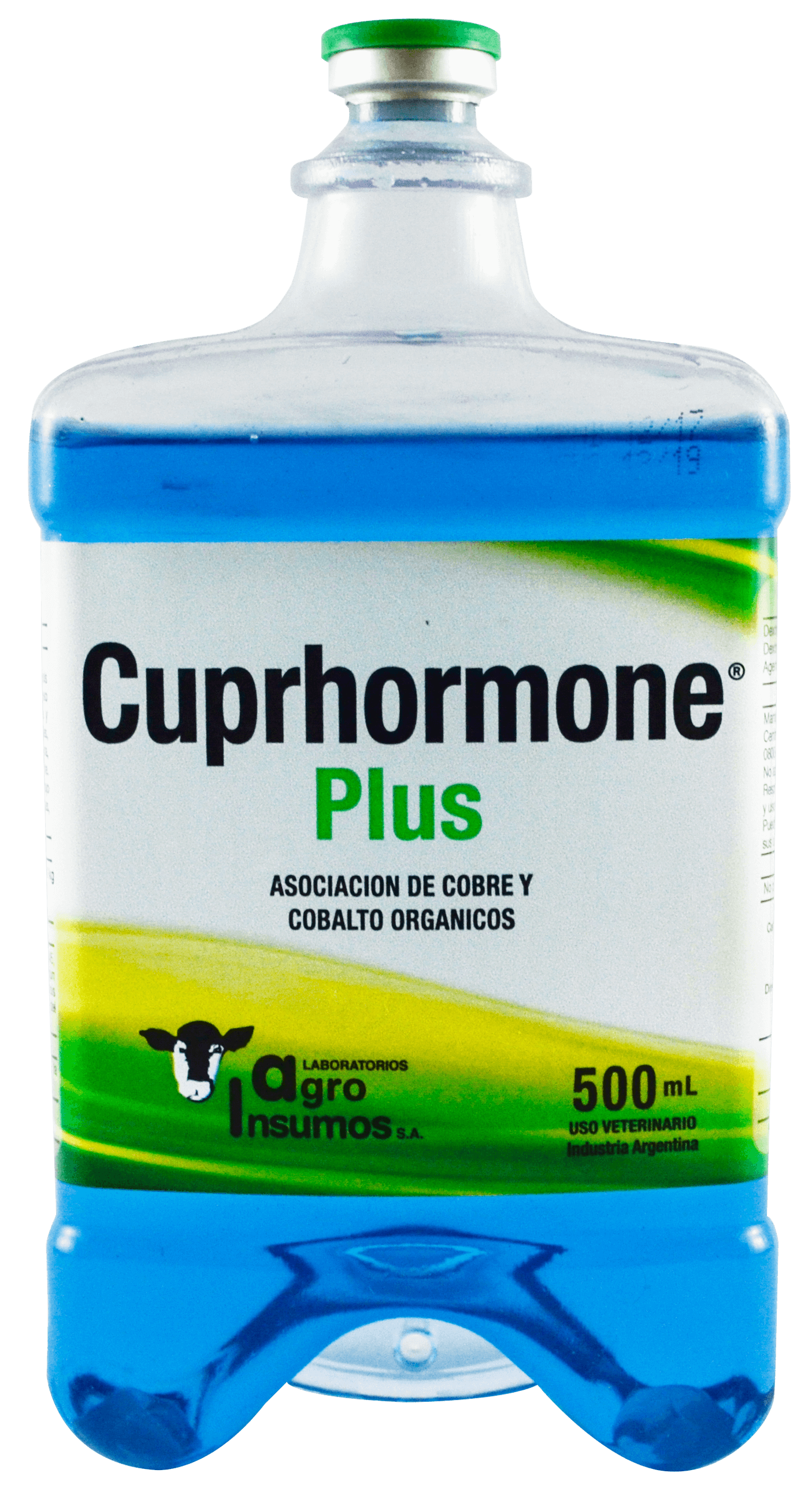 Presentation:
Bottle of 100 & 500 ml
Indications
Prolonged anestrus, embryonic death, or reduced fertility.
Low percentages of pregnancy. Retention of placenta.
Deficient development.
Anemia.
Bone alterations.
Deficient keratinization of coat and wool.
Acromotriquia (discoloring of the coat).
Prevention and/or treatment of moderate or severe deficiencies of copper.
Females in last three months of gestation and weanling calves every 60 days.
Dosage and admnistration
Animals up to 200 kg body weight: 2 ml
Animals from 200 to 250 kg body weight: 3 ml
Animals from 250 kg body weight on: 5 ml
Sheep: 0,5 to 1 ml. / 20 kg body weight.
Subcutaneous. Exclusively in the front part of the shoulder blade,
in the loose neck skin.
One application every 24 hrs. until symptoms cease. Do not exceed the indicated doses. Maximum dose: 5 ml in cattle and 2 ml in sheep.
Frequency and doses can be modified according to the veterinarian's criteria.
Formula
Copper Dextronate

7.00 g

Cobalt Dextronate

0.043 g

Formulation Agents q.s.

100 ml