Parcillina Ubre Jet Forte
INTRAMAMMARY SUSPENSION FOR ACUTE AND SUBACUTE MASTITIS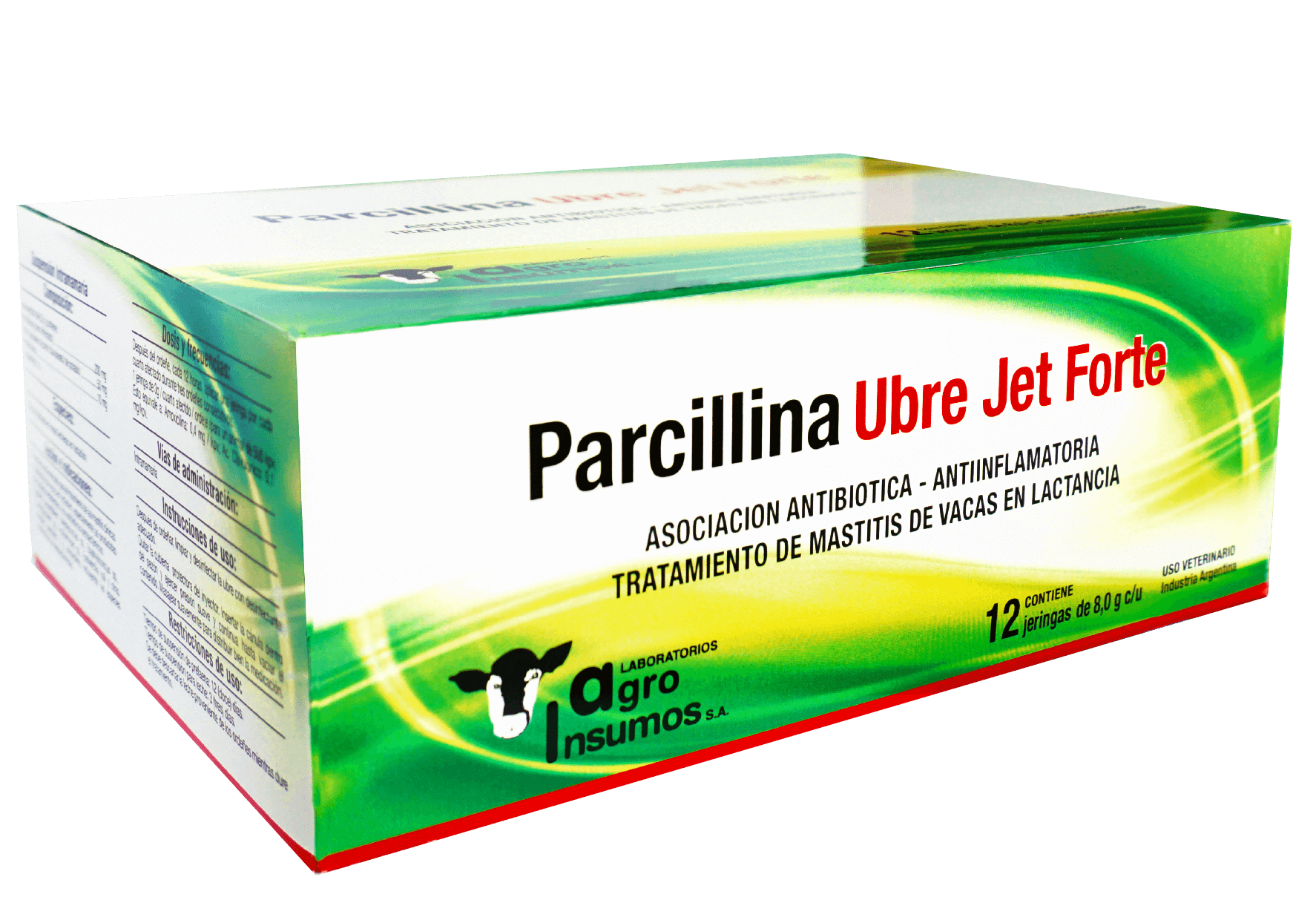 Presentation:
Box containing 12 syringes x 8g
Indications
This is a broad spectrum bactericide which acts on the pathogens which cause mastitis, such as Streptococcus sp, Staphylococcus spp and other species sensitive to amoxicillin, including the strains which produce betalactamase. Clavulanic acid neutralizes the defense mechanism of the bacteria resistant to betalactamic antibiotics, causing the bacteria to be sensitive to the action of amoxicillin. The product is indicated for the treatment of clinical and subclinical mastitis in cows during lactation especially those produced by betalactamic resistant bacteria.
WARNING:
In case the operator shows signs of allergy to betalactaminic antibiotics, gloves should be worn during application. In case of allergy in medicated animals, apply epinephrine or anti-histamines.
Dosage and admnistration
3 syringes for each affected quarter, every 12 hours (between each milking), after 3 consecutive milkings.
Intramammary. Clean and disinfect the udder thoroughly before applying the contents of the injector.
Formula
Amoxicillin (as trihydrate)

0.20 g

Clavulanic acid (as potassium clavulanate)

0.05 g

Prednisolone

0.01 g

Formulation agents q.s.

8.00 g