Tek Pour On
POUR ON SOLUTION. EXTERNAL ANTIPARASITIC, GARRAPATICIDE, FLY KILLER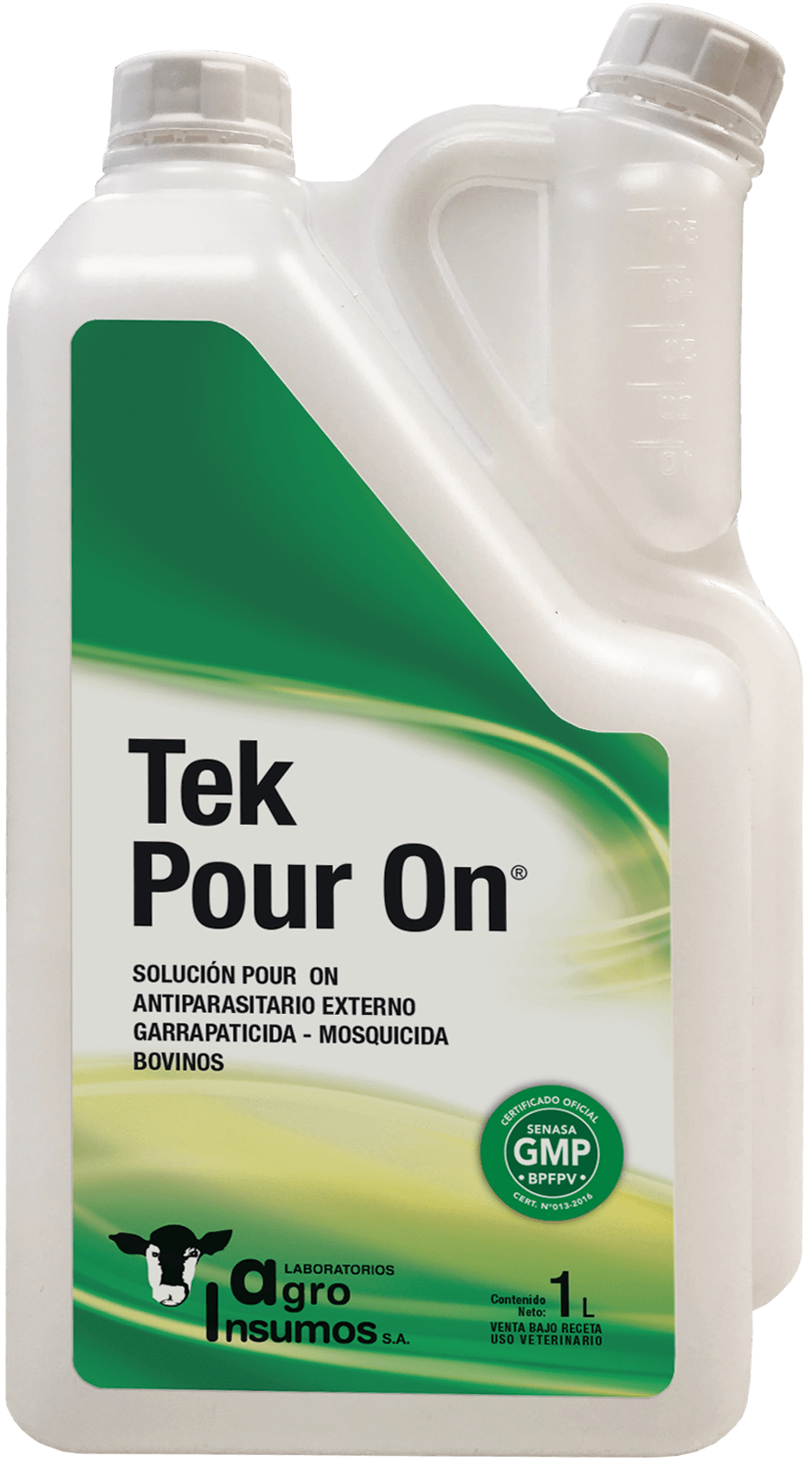 For export only
Presentation:
Plastic containers of 1, 2 & 5 liters
Indications
Recommended for the strategic control of the common cattle tick (Rhipicephalus microplus), horn fly (Haematobia irritans) and stable fly (Stomoxys calcitrans) and warble fly (Dermatobia hominis) within an integrated program of control.
Dosage and admnistration
The product is applied topically in the form of Pour On. Two parallel stripes should be applied, one on each side of the spine from the withers to the base of the tail. Do not apply on wet animals.
Formula
Fluazuron

2.50 g

Cypermetrin

5.00 g

Chlorpyrifos

7.00 g

Piperonite butoxide

5.00 g

Formulation Agents q.s.

100 ml