Iodohormone
ORGANIC IODINE - METABOLIC ACTIVATOR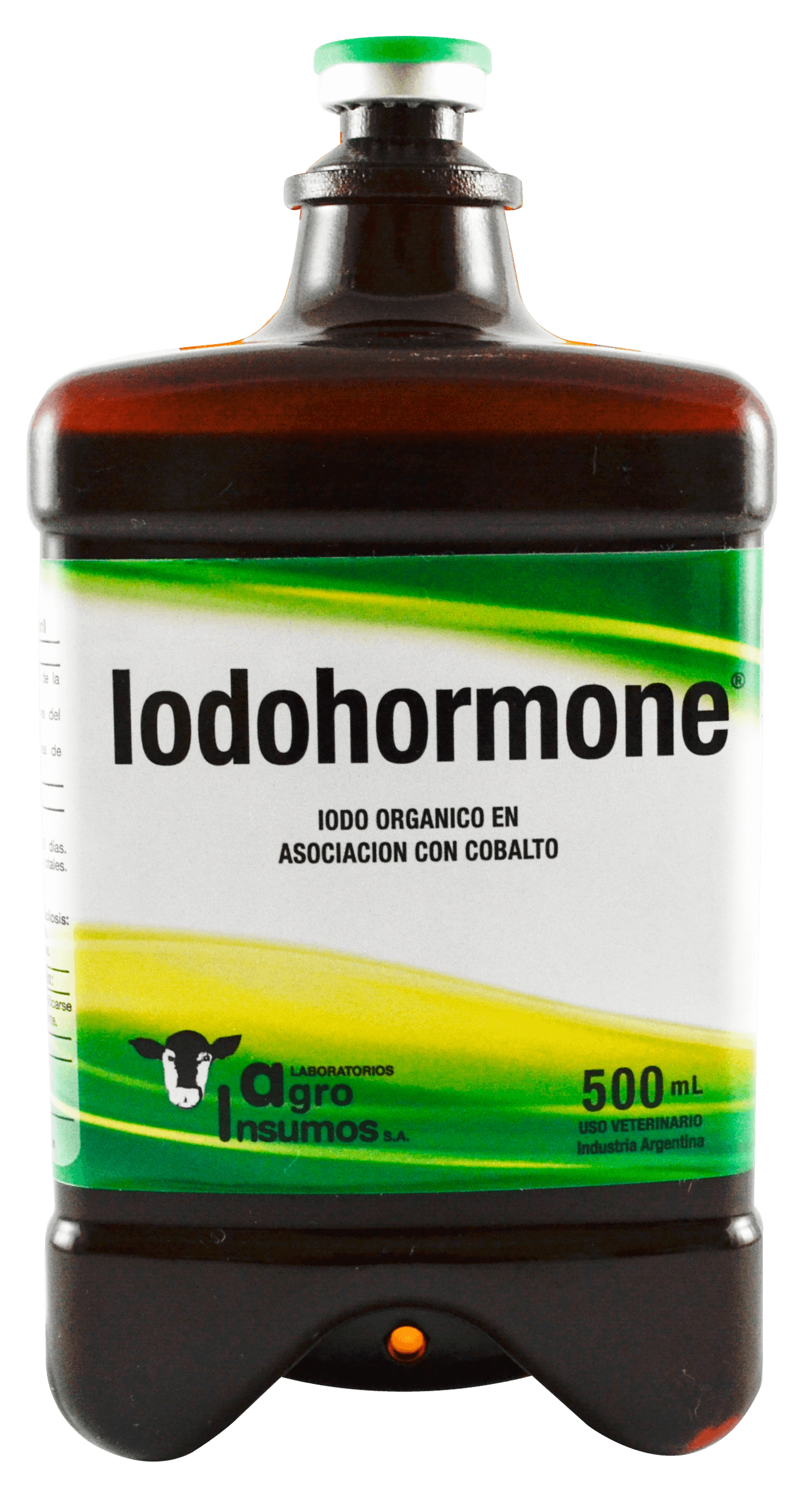 Presentation:
Bottle of 100 & 500 ml
Indications
Primary Iodine defciencies.
Endemic goiter zones.
Orphan calves, anorexia and asthenia.
Improves production, body development and body condition.
Activates the metabolism.
Preventive and /or healing treatment of "wooden tongue" and "lumpy jaw".
Actinomycosis and actinobacillosis.
In areas sufering this defciency, it can have a complementary use for pre-mating treatments of heifers/cows so as to improve reproduction.
Dosage and admnistration
PREVENTATIVE DOSES:
Calves: 10 ml repeat 20 days later
Adult cattle: 10 to 20 ml repeat 90 days later.
THERAPEUTIC DOSES:
Sheep and pigs: 5 to 15 ml total.
Bovines infected by actinobacillosis: 30ml total, repeat every 15 days
Subcutaneous.
The frequency and the dosage can be modified according to the veterinarian's criteria.
Formula
Organic Iodine

4.00 g

Cobalt Chloride

0.30 g

Formulation agents q.s

100 ml