Parcillina Ubre Jet Secado
LONG ACTING INTRAMAMMARY ANTIBIOTIC SUSPENSION IN AN OILY BASE FOR COWS AFTER DRYING OFF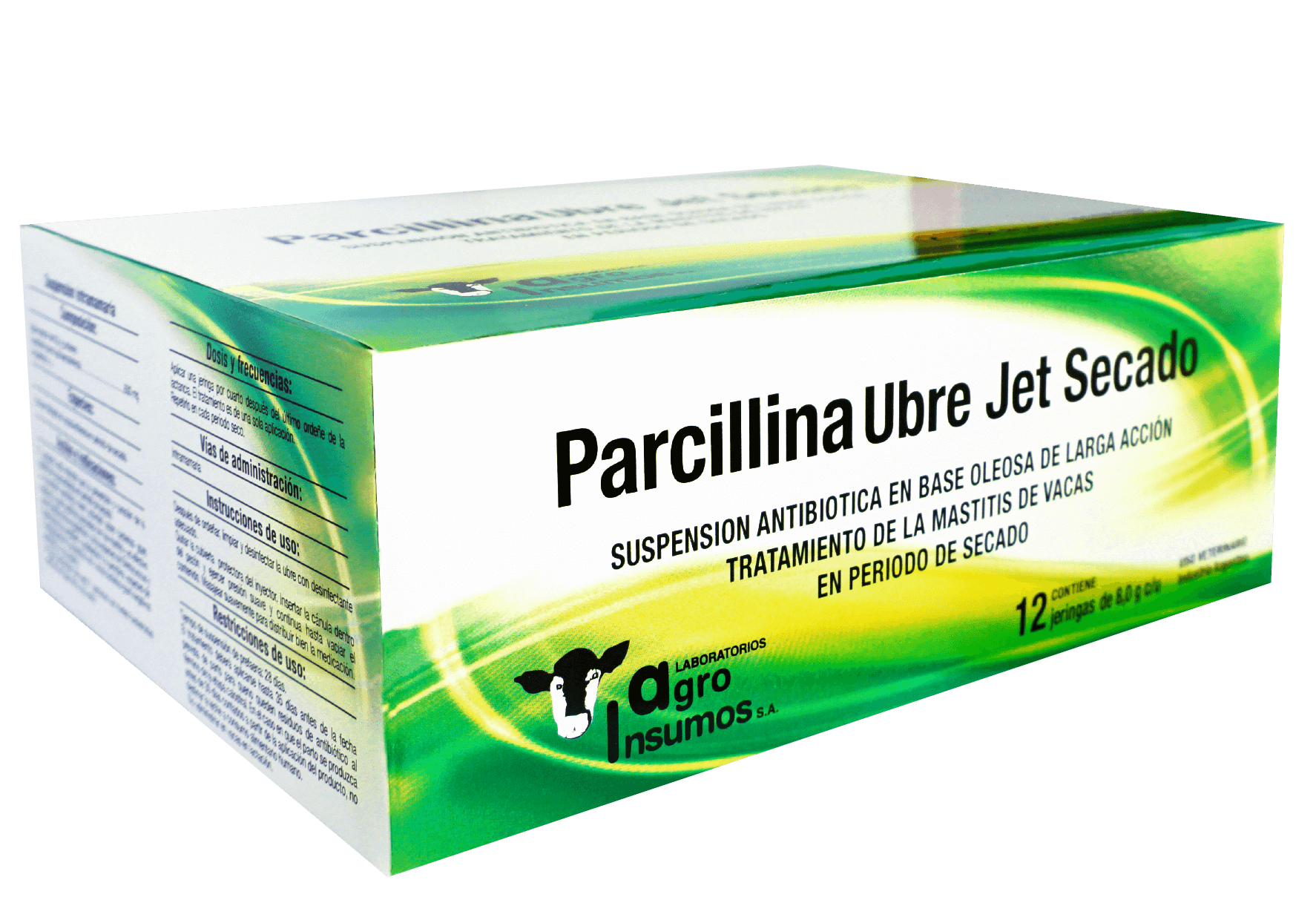 Presentation:
Box containing 12 syringes of 8g
Indications
The product is indicated for the prevention and healing of mastitis in dairy cows during the dry period.
Protection is achieved for up to 10 weeks with effective bactericide levels in the udder of the dry cow.
WARNING:
In case the operator shows signs of allergy to betalactaminic antibiotics, gloves should be worn during application. In case of allergy in medicated animals, apply epinephrine or anti-histamines.
Dosage and admnistration
Intramammary. Clean and disinfect the udder thoroughly before applying the contents of the injector. 1 (one) syringe per quarter after the last milking of the lactation.
Restrictions for use:
Pre slaughter suspension time is 28 days.
Discard the milk the following 72 hours after calving.
Administer the product up to 30 days before calving.
Formula
Cloxacillin (as benzatinic salt)

0.60 g

Formulation agents q.s

8.00 g