Perm Up
HEMOPARASITICIDE, PYROPLASMICIN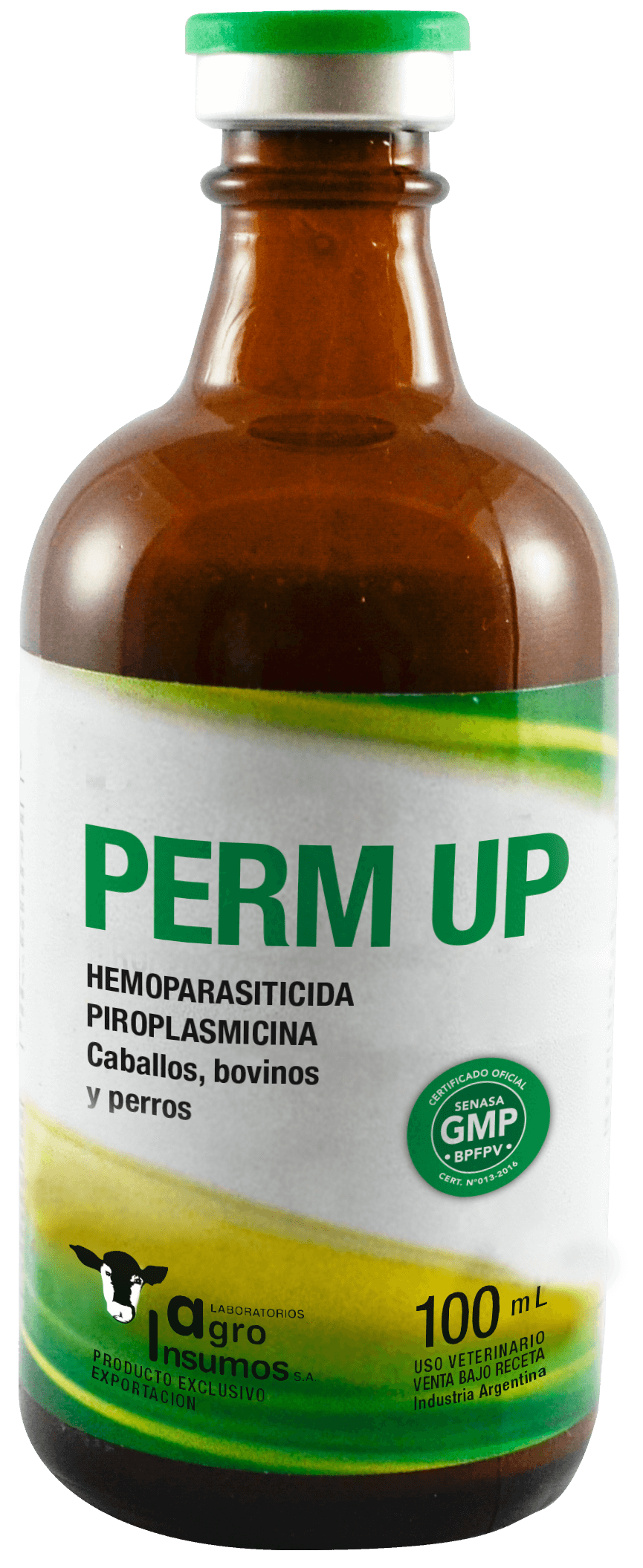 For export only
Presentation:
Bottle of 25, 100 & 250 ml
Indications
For the treatment and prevention of babesiosis and anaplasmosis in cattle, babesiosis in horses and for the treatment of babesiosis, hepatozoonosis and erlichiosis in dogs.
As a preventive for animals free of illness which are to be transferred to endemic areas.
Dosage and admnistration
Cattle, horses and dogs: a single dosage protects the animal for 4 weeks.
Intramuscular or subcutaneous via. Not apt for intravenous use.
Formula
Imidocarb dipropionate

12.00 g

Vitamin B12

0.005 g

Water for injection q.s.

100 ml