Fantel Forte 3.15% LA
ENDECTOCIDE. IVERMECTIN 3,15%. LONG ACTING THIXOTROPIC FORMULATION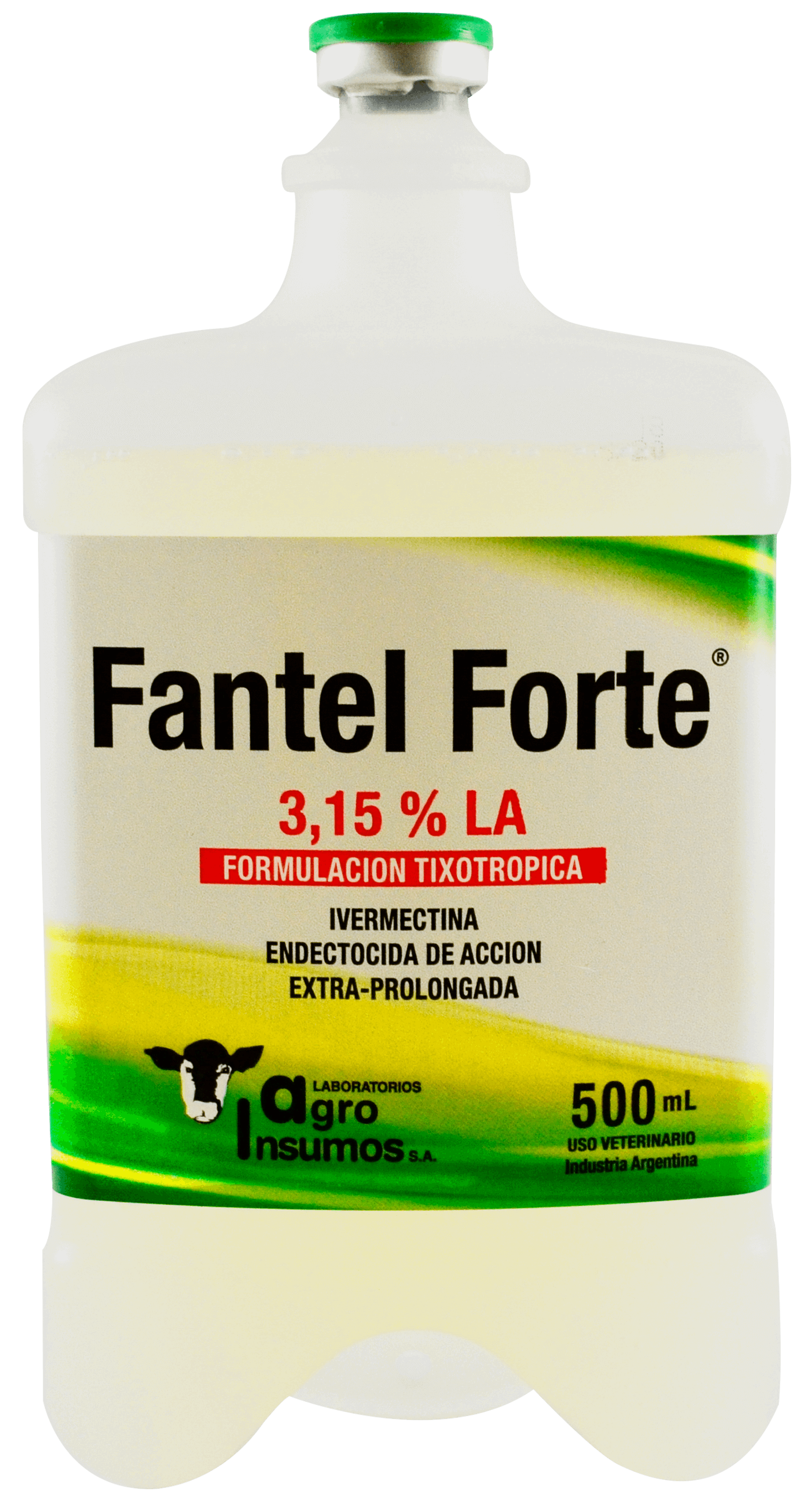 For export only
Presentation:
Bottle of 500 ml
Indications
This product is active against following parasites: Haemonchus spp., Ostertagia spp,. Trichostrongylus spp., Cooperia spp,. Oesophagostomum spp., Dyctiocaulus viviparus, Dermatobia hominis, Psoroptes sp, Sarcoptes sp, Boophilus microplus, amongst many other internal and external parasites.
Its high concentration and special formulation agents offer long protection:
– Gastro-intestinal nematodes: 49 days
– Lungworms and mange: 60 days
– Ticks: 75 days
– Dermatobia hominis: 140 days
Dosage and admnistration
Cattle, Sheep, Goats, South American Camelids: 1ml/50 kg body weight (630 mcg/kg body weight). Exclusively subcutaneous.
Shake vigorously for 30 seconds before using.
As a general reference apply two treatments a year.
Pre-slaughter suspension time: 122 days.
In special cases, supervision by a veterinarian should be sought.
The frequency and the dosage can be modified according to the veterinarian's criteria.
Formula
Ivermecti

3.15 g

Formulation agents q.s.

100 ml