Fantel LA
IVERMECTIN 1%. LONG-LASTING ENDECTOCIDE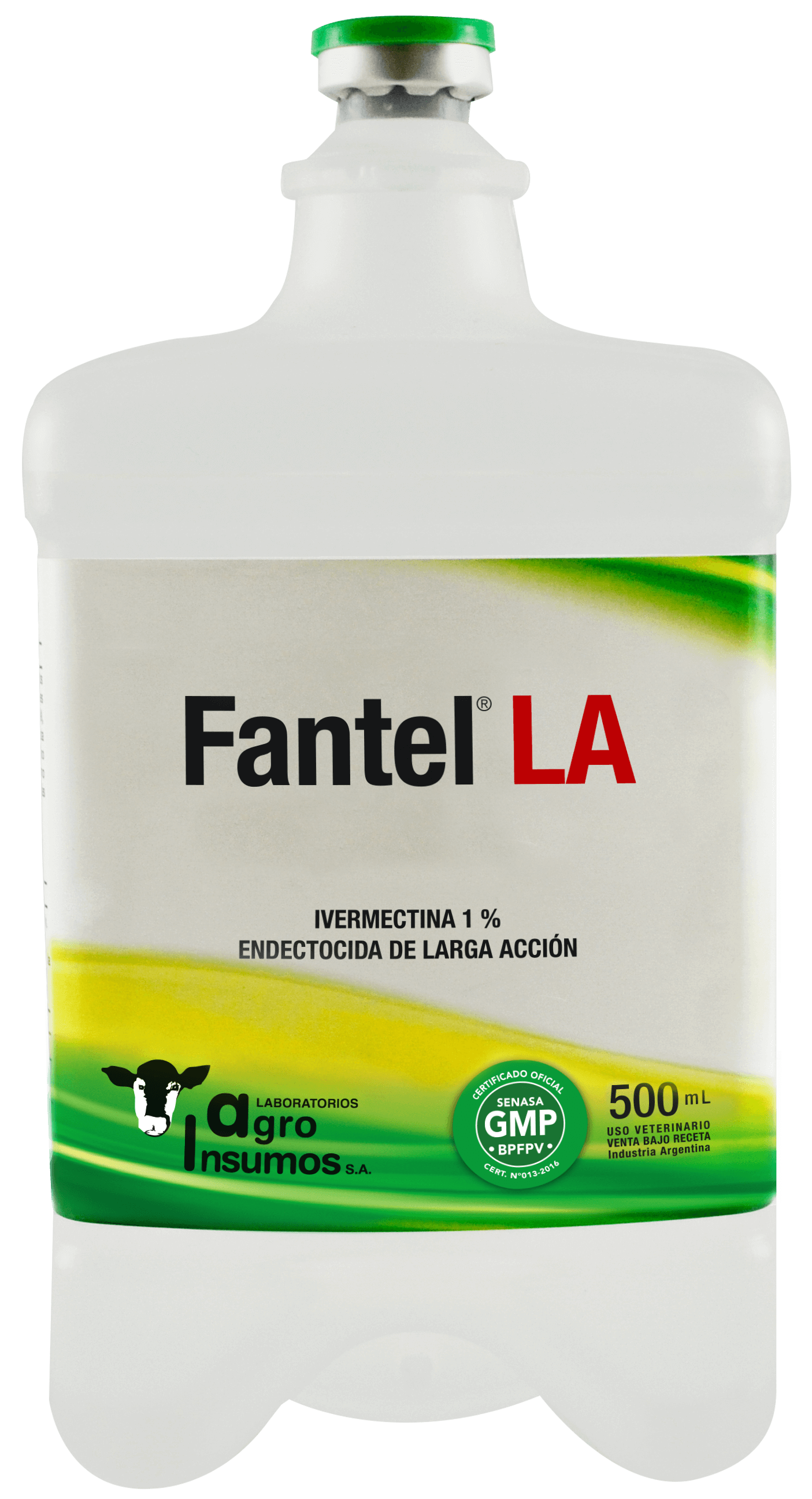 For export only
Presentation:
Bottle of 100, 250 & 500 ml
Indications
The product is indicated as an endectocide of prolonged action for the control and treatment of internal parasites in cattle, sheep and pigs.
Gastrointestinal parasites (including strains resistant to benzimizoles, levamisoles and morante), pulmonary worms, eye parasites (Thelazis spp), miasis (fly larvae infestation), scabies mites, lice, sheep botfly (Oestris ovis) and as a help in controlling ticks. Lice and scabies in pigs.
Dosage and admnistration
Cattle and sheep: 1ml/50 kilos live weight, equivalent to 200ug/kilo live weight.
Pigs: 1ml/33 live weight, equivalent to 303ug/kilo live weight.
Subcutaneous via.
The frequency and the dosage can be modified according to the veterinarian's criteria.
Formula
Ivermectin

1.00 g

Formulation Agents q.s.

100 ml