Magnecal 3000
COMPOUND MAGNESIUM WITH RAPID ACTION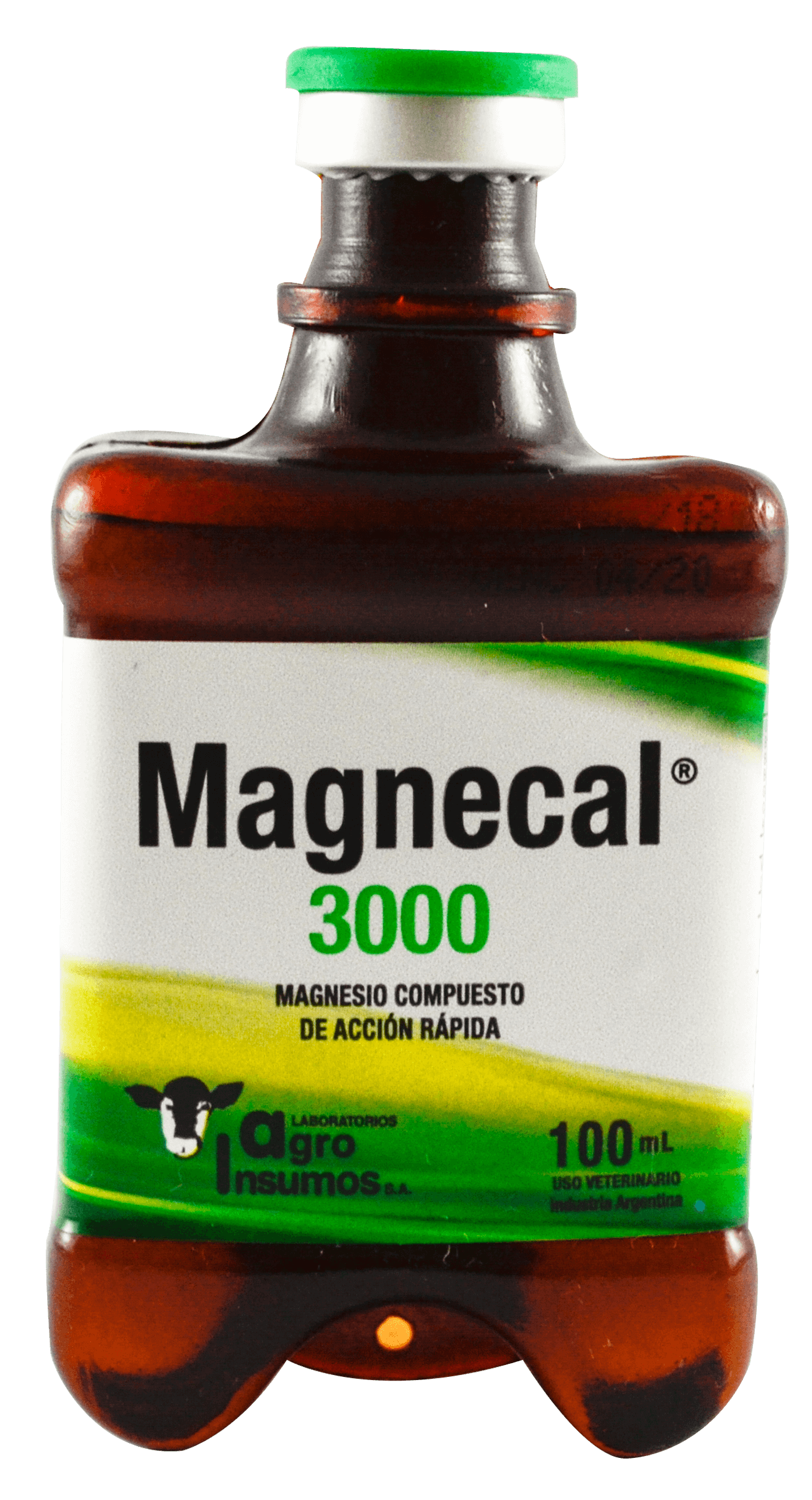 Presentation:
Bottle of 100 & 500 ml
Indications
Acute hypomagnesaemia syndrome.
Clinical and subclinical nutritional and metabolic imbalances.
"Downer cow" syndrome in cattle after calving.
Prior to grazing seasonal greens (oats and rye) or perennial greens (wheatgrass) deficient in magnesium. Before green sprouts after rains.
In situations of stress due to weaning, adverse weather, transportation and prolonged hauling.
Optimizes the fermentative processes and enhances the ruminant flora.
Increases the assimilation of food.
Use for emergency therapy. Ideal for combining with Cortrovet B1 or Complhepat/Normohepat. Important for downer cow syndrome animals.
Dosage and admnistration
Cattle, sheep, pigs: 1ml/5kg body weight.
Slow intravenous daily until recovery is complete.
The frequency and the dosage can be modified according to the veterinarian's criteria.
Formula
Magnesium gluconate

30.00 g

Calcium borogluconate

10.00 g

Copper borogulconate

0.50 g

Manganese borogluconate

0.30 g

Sodium glycerophosphate

5.00 g

Cafeine

0.10 g

Formulation agents q.s

100 ml