Warbicide
POUR ON SOLUTION. EXTERNAL ANTIPARASITIC, ENDECTOCIDE, TICKCIDE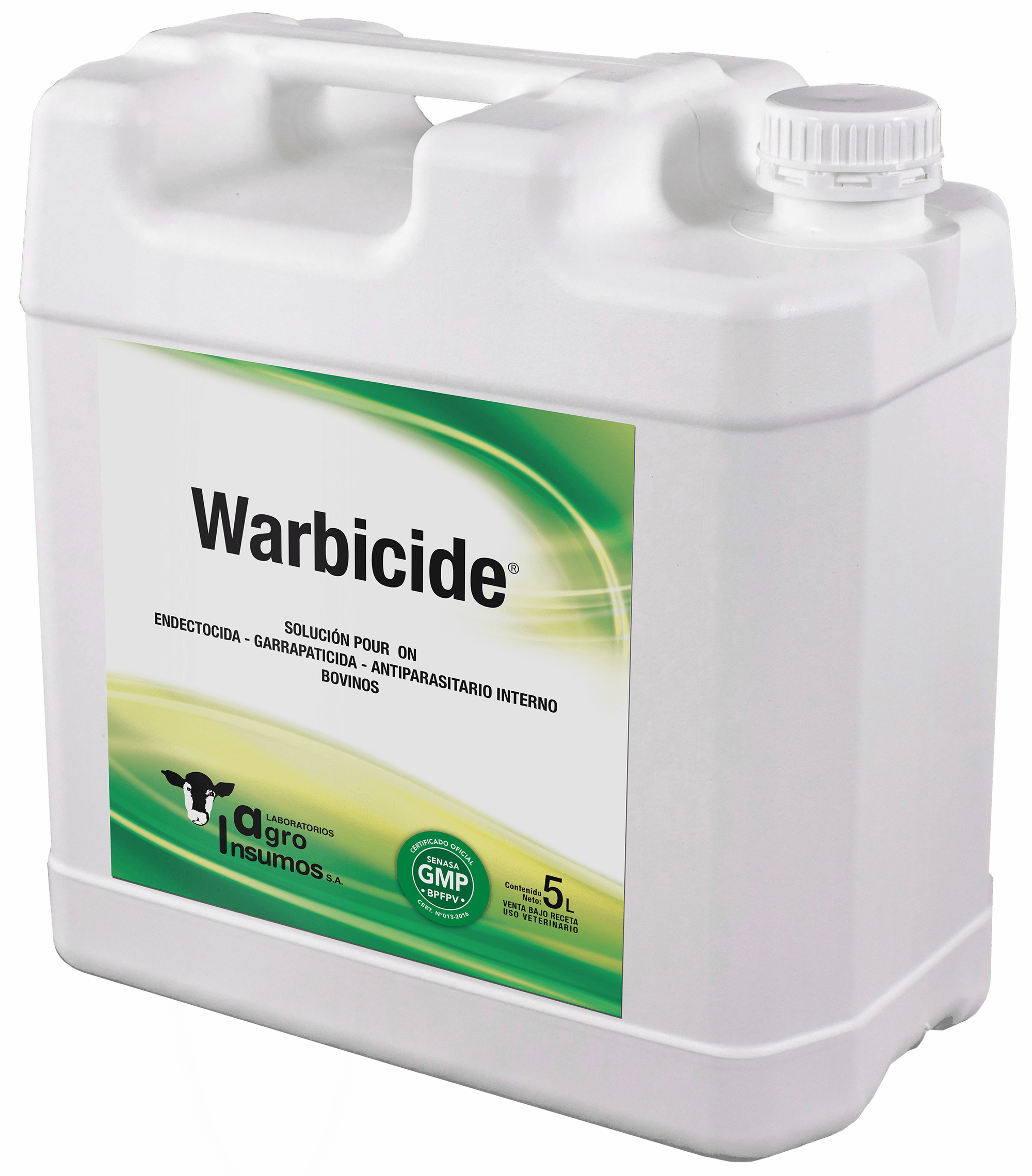 For export only
Presentation:
Plastic containers of 1, 2 & 5 liters
Indications
Recomendado para el control estratégico de la garrapata común del bovino (Rhipicephalus microplus), ura (Dermatobia hominis), piojos chupadores (Linognathus y Haematophinus) y nematodes gastrointestinales y pulmonares, dentro de un programa integrado de control. Ayuda en el control de miasis y piojos masticadores (Damalinia bovis).
Dosage and admnistration
Cattle of all categories except dairy cows in production.
The product is applied topically in the form of Pour On.
Two parallel stripes should be applied, one on each side of the spine from the withers to the base of the tail.
Do not apply on wet animals.
Formula
Fipronil

1.00 g

Abamectin

0.50 g

Formulation Agents q.s.

100 ml