Magnecal Plus A.S.
COMPOUND MAGNESIUM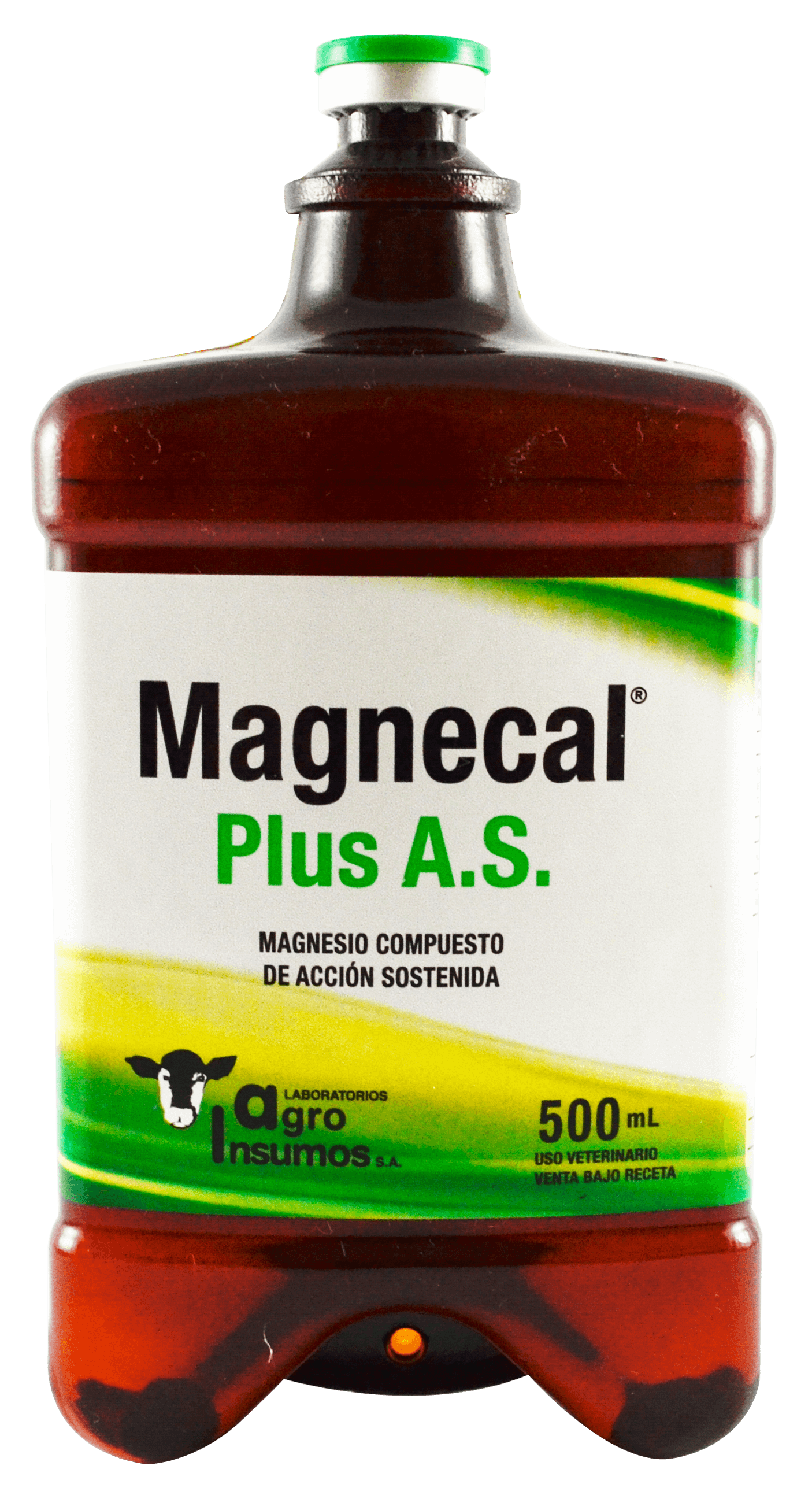 Presentation:
Bottle of 100 & 500 ml
Indications
Prevention and treatment of clinical and sub-clinical hypomagnesaemia.
Metabolic disorders produced by nutritional shortage.
Pre-labor and pre-mating.
Prior to grazing green crops (oats, rye, agropiro, etc). Green sprout.
Stress from weaning, adverse climate and transportation.
Promotes growth development.
Increases the assimilation and digestibility of forage crops.
Benefits fermentative processes and promotes ruminant flora.
Non-specific immune stimulant.
Reduces the retention of the placenta and dropping of the udder.
Dosage and admnistration
Bovine: 1 ml / 10 kg body weight (max. 40 ml).
Pigs: 1 ml / 10 kg body weight.
Sheep: 1 ml / 10 kg body weight.
Subcutaneous.
STRATEGIC DOSE: pre-labor, pre-mating periods, with green shoot, stressful situations and climate changes, previous to alfalfa grazing and at weaning.
ROUTINE DOSE: every 30 days
The frequency and the dosage can be modified according to the veterinarian's criteria.
Formula
Magnesium dextronate

20.00 g

Calcium dextronate

8.60 g

Formulation Agents q.s.

100 ml