Engordan Plus ADE
GROWTH PROMOTER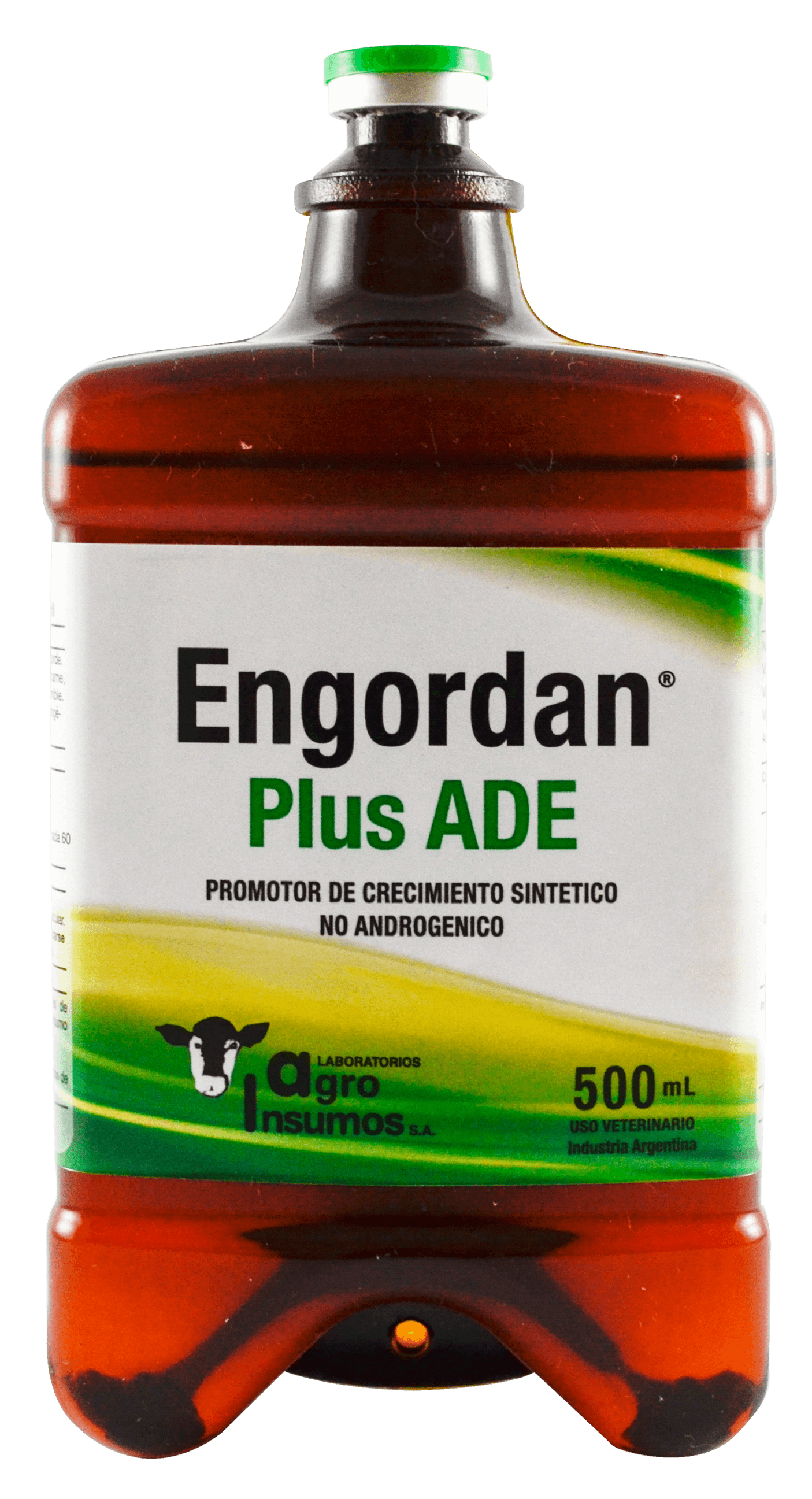 For export only
Presentation:
Bottle of 100 & 500 ml
Indications
Promotes growth, development and fattening.
Raises the food/meat conversion rate through a greater assimilation of available nitrogen.
Dosage and admnistration
Cattle and Horses: 1 ml / 50kg body weight.
Sheep and pigs: 1ml / 33kg body weight.
Subcutaneous.
The frequency and the dosage can be modified according to the veterinarian's criteria.
Formula
Nandrolone phenylpropionate

1.00 g

Vitamin A

4,750,000 UI

Vitamin D3

475,000 UI

Vitamin E

10,000 UI

Neutral oil q.s.

100 ml