Shokade
ADE VITAMIN COMPLEX – MAXIMUM CONCENTRATION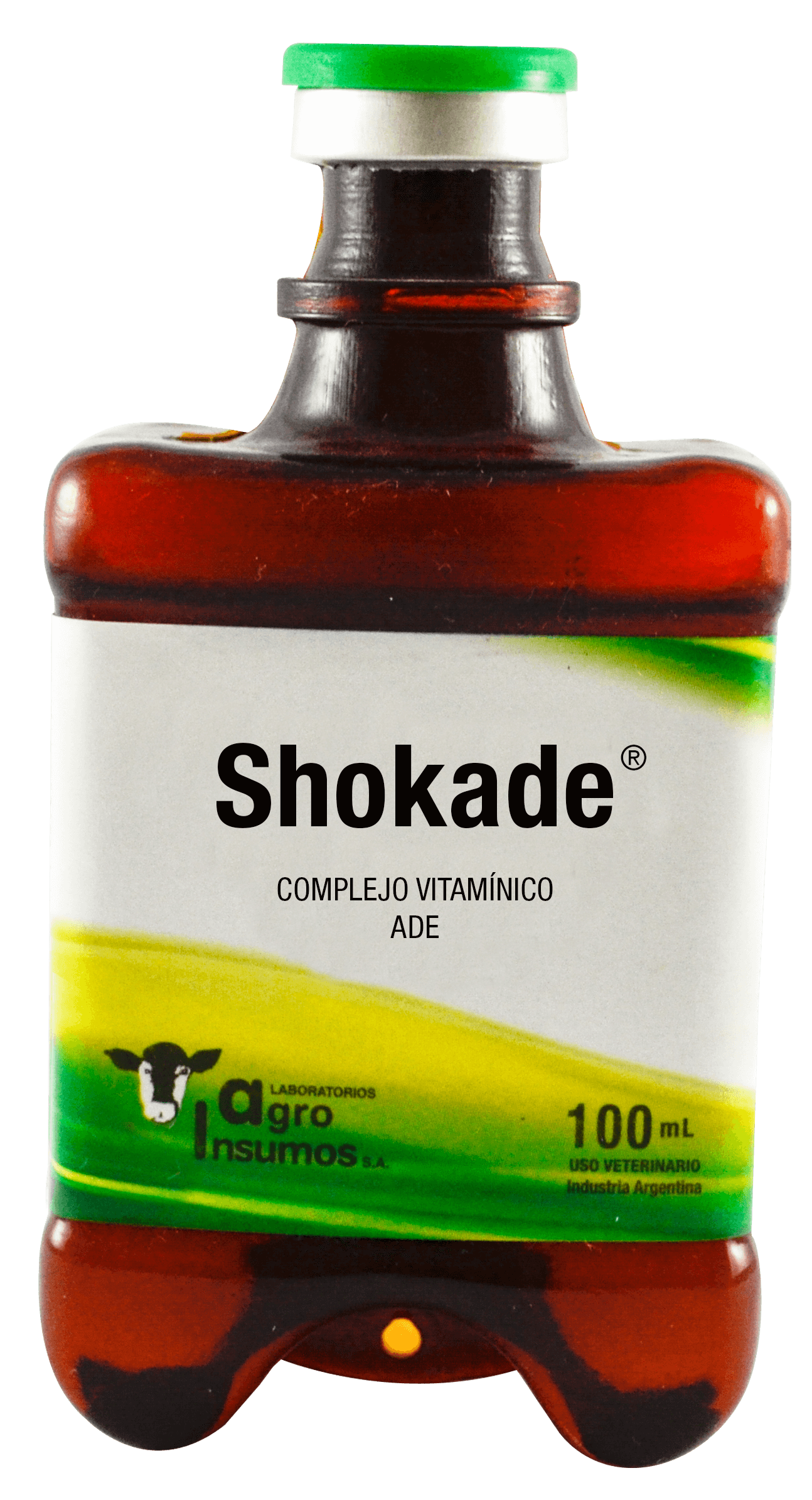 Presentation:
Bottle of 100 ml
Indications
Prevention and treatment of A, D and/or E hypo- or avitaminosis. For both gender, prior to mating period
Promotes growth, development and fattening.
Prevents and cures rickets and osteomalacia
Favors the growth in young animals and during the winter season.
As adjuvant in anti-infective and antiparasite treatments.
Recommended during pregnancy and lactation.
As source of Vitamins in drought or restricted feeding periods.
Dosage and admnistration
Cattle, horses, sheep and pigs: 1 mL/40 kg body weight.
DO NOT SURPASS 5 ml /injection site.
Subcutaneous.
The frequency and the dosage can be modified according to the veterinarian's criteria.
Formula
Vitamin A Palmitate

8,000,000 UI

Vitamin D3

2,000,000 UI

Vitamin E (DL-Alpha-tocopherol acetate)

2,000 UI

Formulation agents q.s.

100 ml