Vermisole
LONG ACTING INTERNAL ANTHELMINTIC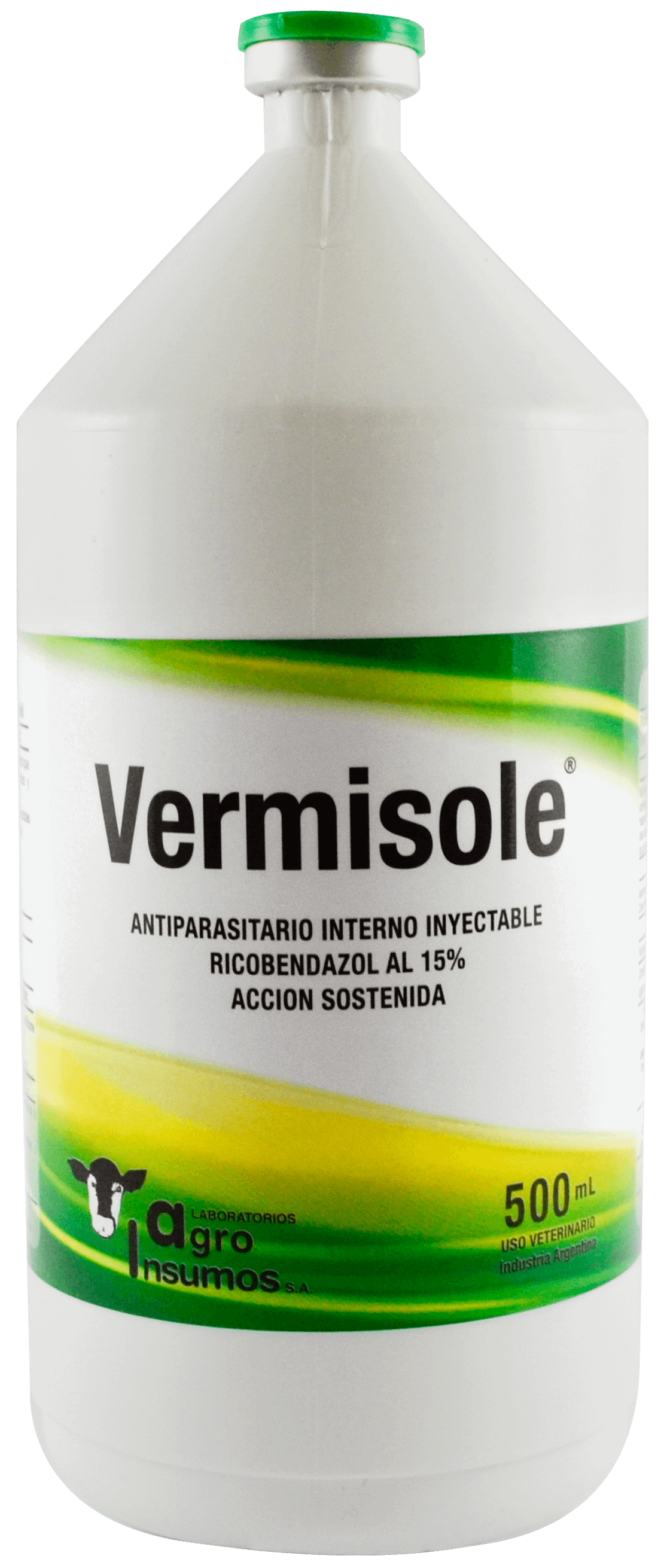 Presentation:
Bottle of 100 & 500 ml
Indications
For the treatment of parasitosis in cattle in a strategic or tactical way.
Internal broad-spectrum antiparasitic for cattle.
Effective in the treatment of gastrointestinal nematodes (Haemonchus spp; Ostertagia spp; Cooperia spp; Nematodirus spp; Strongyloides spp; Oesophagostomun spp; Bunostoun spp) and pulmonary nematodes (Dictyocaulus spp).
Restriction period: do not use during the first 45 days of gestation.
Withdrawal: 3 days in milk. 28 days in meat.
Dosage and admnistration
Cattle: 1 ml/40 kg live weight.
For inhibited ostertagia: 1 ml/20 kg live weight.
Apply day 28 Post-Ivermectin. DO NOT SURPASS 10 ml/injection site.
Subcutaneous. In the front part of the shoulder blade, in the loose neck skin of the animal. Observe rules for asepsia for injectable products. Work slowly with animals in the cattle shute.
Control of egg and immature (larvae) stages.
Make faecal worm egg counts on samples taken post-treatment to verify the result of the anthelmint treatment.
The frequency and the dosage can be modified according to the veterinarian's criteria.
Formula
Ricobendazole

15.00 g

Formulation agents q.s.

100 ml