Parcillina
PENICILIN + STREPTOMYCIN 6.000.000 UI. INJECTABLE BACTERICIDE ANTIBIOTIC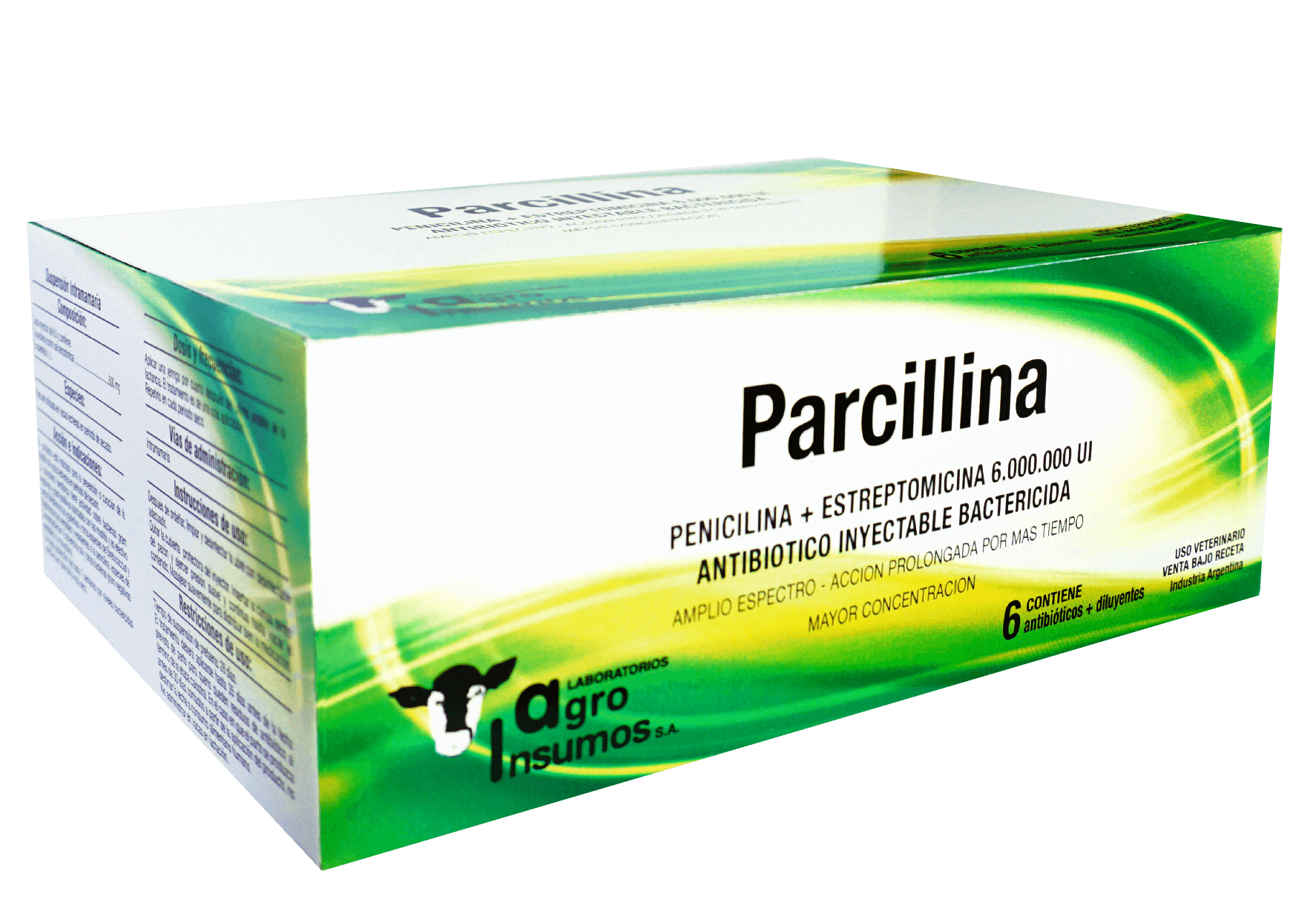 Presentation:
Box containing:
6 flasks with sterile powder
6 flasks with sterile diluent x 25ml
Indications
Parcillina 6,000,000UI is a synergic combination of broad spectrum antibiotic against Gram + and Gram – bacteria.
A bactericide antibiotic with immediate action and DEPOT efect for more than 72 hours, remaining in blood for 5 to 7 days.
Parcillina 6,000,000UI is indicated for all types of mixed, peripheral and cavity infections.
Dosage and admnistration
For all animals 10,000 to 40,000 UI/kg (once prepared, use 4 to 14ml/100kg body weight).
Concentration of diluted product: 240,000 UI/ml
Intramuscular
The frequency and the dosage can be modified according to the veterinarian's criteria.
Formula
Penicillin G Sodium

3,000,000 UI

Benzathine Penicillin

2,000,000 UI

Procaine Penicillin

1,000,000 UI

Streptomycin, Sulphate

1.50 g