Fantel Forte Ivermectin 1%
ENDECTOCIDE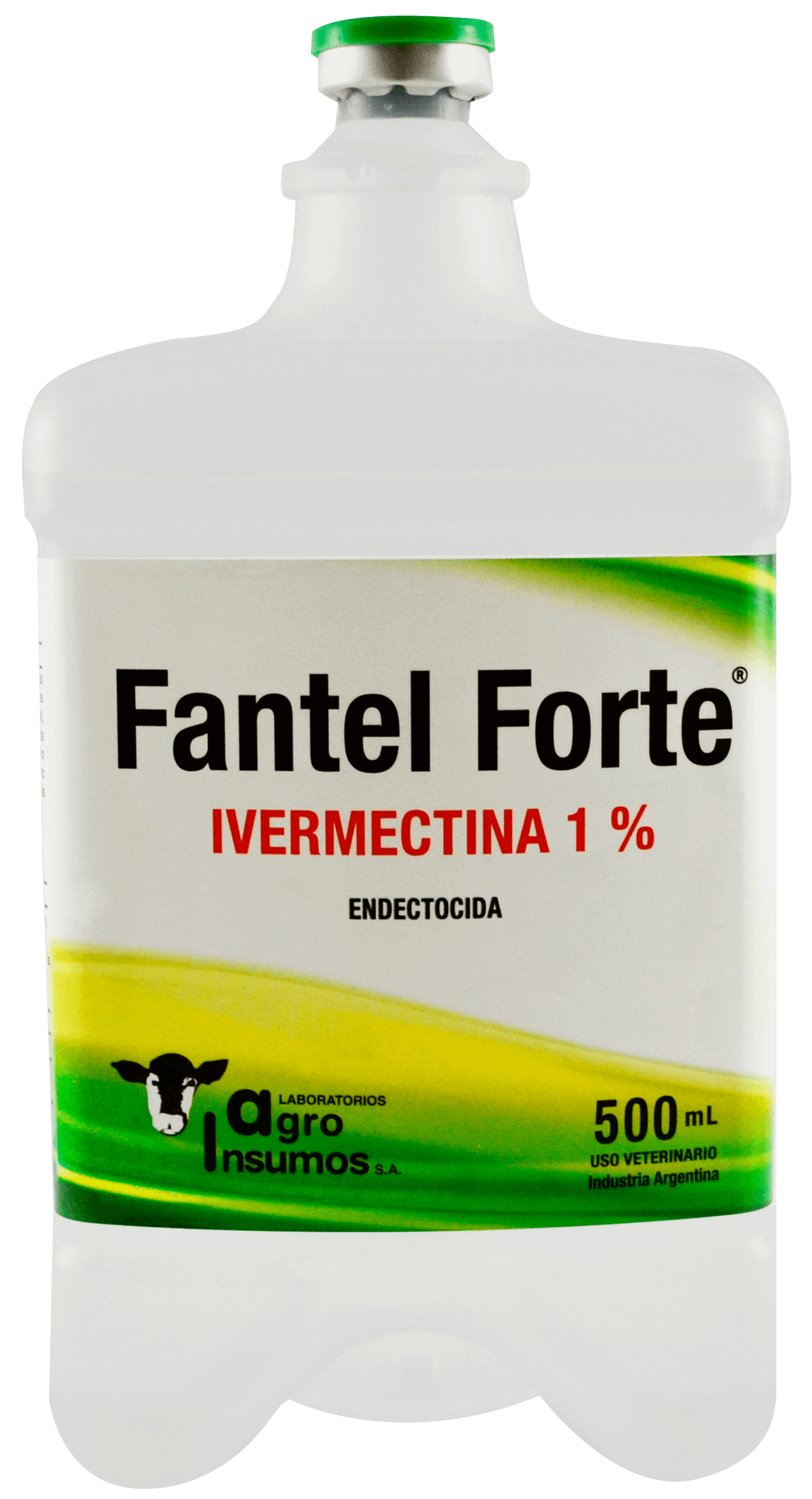 For export only
Presentation:
Bottle of 500 ml
Indications
For the treatment and control of gastro-intestinal parasites (including strains resistant to benzimidazoles, levamisole and morantel), lungworms, eyeworms (Thelazia spp.), miasis, mange acarids, lice, nasal botfy in sheep (Oestrus ovis) and as a control for ticks. Also a control for lice and mange in pigs.
Dosage and admnistration
Cattle and Sheep: 1ml/50 kilos body weight (200mcg/kilo body weight).
Pigs: 1ml/33 kg body weight (300mcg/kg body weight).
PRE-SLAUGHTER SUSPENSION TIME:
Cattle and sheep: 35 days.
Pigs: 28 days.
In cases of reinfestation repeat under the supervision of a veterinarian.
The frequency and the dosage can be modified according to the veterinarian's criteria.
Formula
Ivermectin

1.00 g

Formulation agents q.s.

100 ml