Optimizador Bio
VITAMIN, MINERAL AND AMINO ACID SUPPLEMENT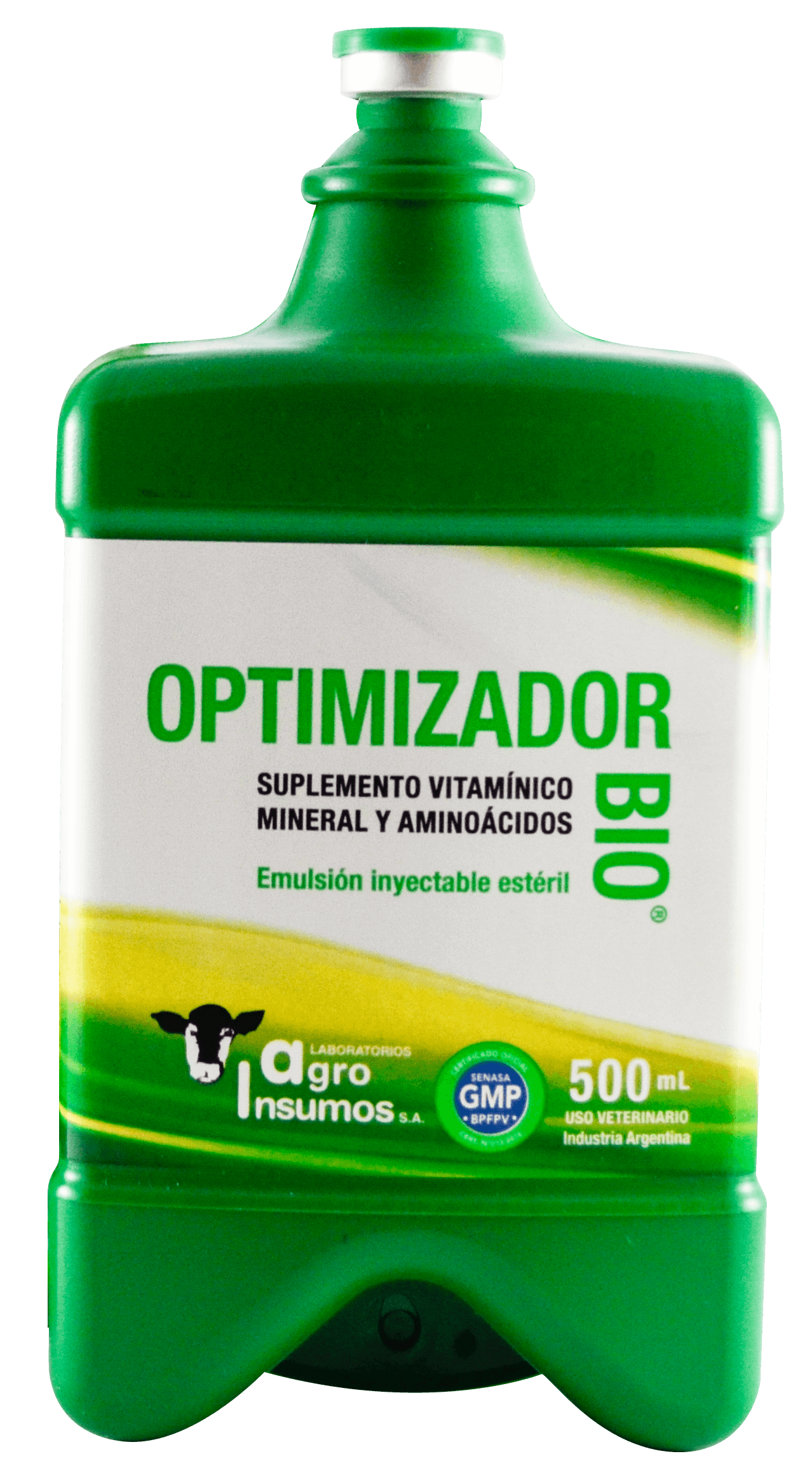 Presentation:
Bottle of 500 ml
Indications
It reinforces the daily contributions to improve the levels of the assets that are important during lactation, pregnancy, growth, fattening, convalescence, pre and post-partum and pre-service and in the pre and post-weaning.
Strengthens the animal by applying it along with deworming practices.
Improves fleece and wool texture in sheep.
Dosage and admnistration
Cattle, pigs, goats and sheep: 1 ml / 50 kpv.
Subcutaneous, deep intramuscular or slow intravenous.
It can be repeated in 15-45 days. The interval and duration of treatment is subject to the evolution of the rodeo by the veterinary professional.
Formula
Phosphorylcholine

2.00 g

Potassium Iodide

0.40 g

Calcium gluconate H2O

1.87 g

Cobalt x H2O Edetate

1.25 g

Copper Edetate x 4H2O

1.50 g

Iron Edetate x 3H2O

1.25 g

Manganese Edetate x 2H2O

0.65 g

Zinc Edetate x 2H2O

0.10 g

Magnesium gluconate

0.25 g

Vitamin B12

150 UI

Vitamin D3

2,500 UI

Vitamin E

0.25 g

Sodium Selenite

0.06 g

DL-Methionine

0.10 g

L-Lysine

0.03 g

Glycine

0.06 g

Formulation agents q.s

100 ml