Selfos Plus
CONTROLS SHORTAGE OF SELENIUM, PHOSFOROUS AND VITAMINS A, D, AND E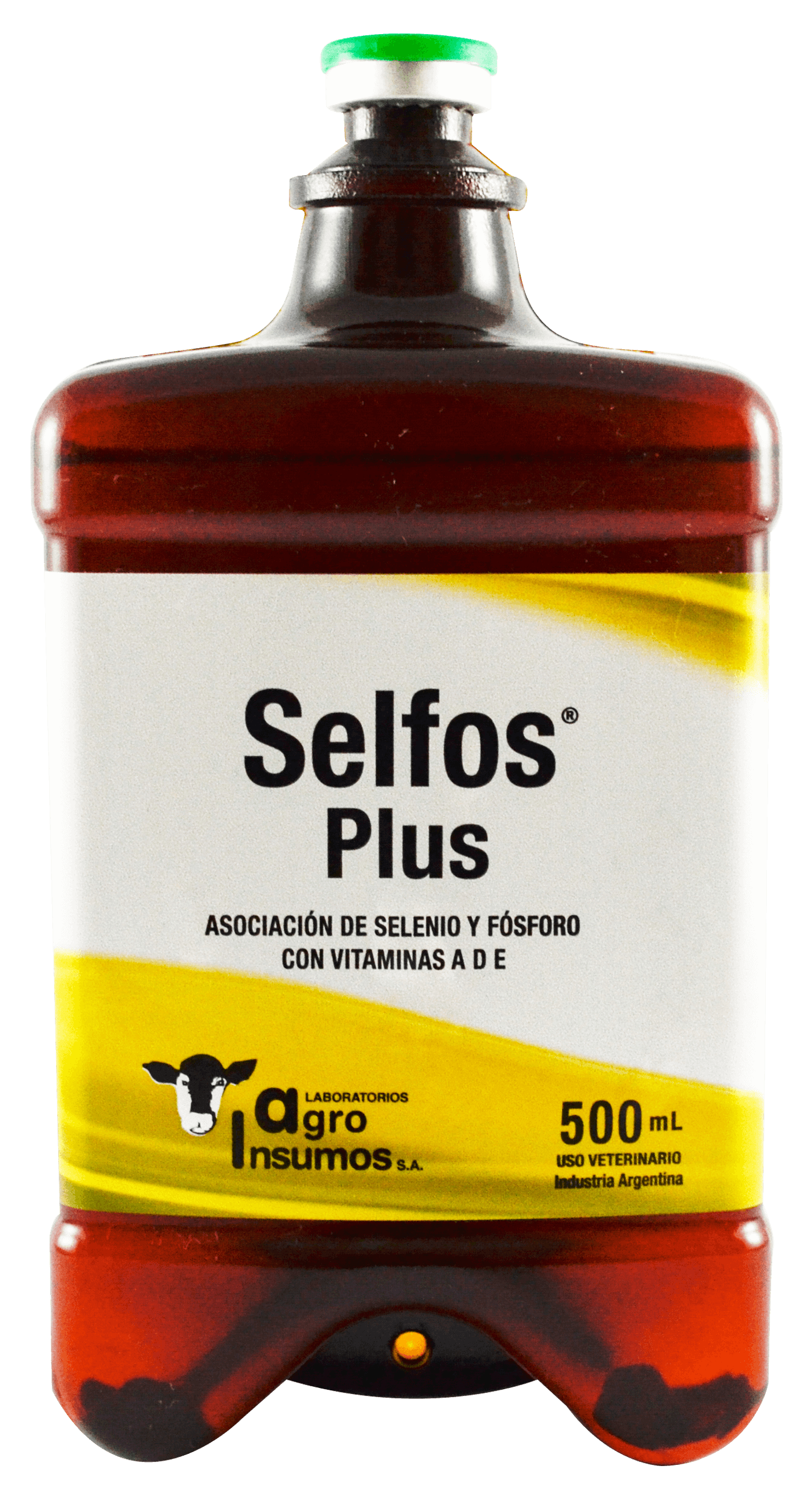 Presentation:
Bottle of 100 & 500 ml
Indications
Reduces percentage of mastitis and improves udder health,
reducing the count of somatic cells
Reduces labor – first heat interval.
Increases percentage of heats.
Decreases the effect of retention of placenta.
Causes significant increase of weight because of the improvement in the animal's natural anabolism.
Prevention and treatment of shortage of Selenium or Vitamin – E (white muscle, etc).
Optimizes immunological system of animals.
Dosage and admnistration
Bovines, pigs and sheep: 1 ml/ 50 kg body weight.
DO NOT SURPASS 10 ml each application site.
Subcutaneous.
Repeat the treatment every 60 or 90 days.
The frequency and the dosage can be modified according to the veterinarian's criteria.
Formula
Sodium selenite

0.347 g

Vitamin A (Retinol palmitate)

1,200,000 UI

Vitamin D3 (colecalciferol)

600,000 UI

Vitamin - E (DL-a- Tocoferol Acetate)

2,500 UI

Sodium Glycerophosphate

30.00 g